Your Flex Aware's default magnet position is left, but if you need a different position for your installation location, you have the option to change your device's magnet position (left, top, right).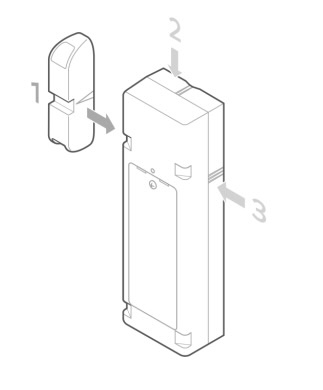 How to Change the Magnet Position of the Flex Aware
Tap the More icon at the bottom of the screen
Tap +Add Device
Tap Flex Sensor
Tap Next
Tap Get Started
Enter the serial number of your device for which you would like to change the magnet position
Tap Reconfigure
Follow the on-screen steps to reconfigure your device
After you change your magnet position, please wait 60 seconds for your device to register. Then, open and close the magnet of your Flex Aware and ensure you see two yellow blinks. If it does not work, wait 15 seconds and try again.
If you still do not see two yellow blinks after multiple attempts, repeat the above steps and contact All Aware support.