With iOS 15 and iPadOS 15 or later you can customize Focus settings and choose when you want to receive alerts and notifications, while letting other people and apps know when you're busy.
If you would still like to receive instant notifications from the All Aware app but use Focus to filter out notifications from other apps, you simply need to add All Aware to your Focus mode. To do this:
Go to Settings > Focus.
Tap a provided Focus option—e.g. Do Not Disturb, Personal, Sleep, or Work
Under "Allow Notifications" tap Apps
Ensure "Allow Notifications From" is selected
Tap Add Apps
Tap All Aware
Tap Done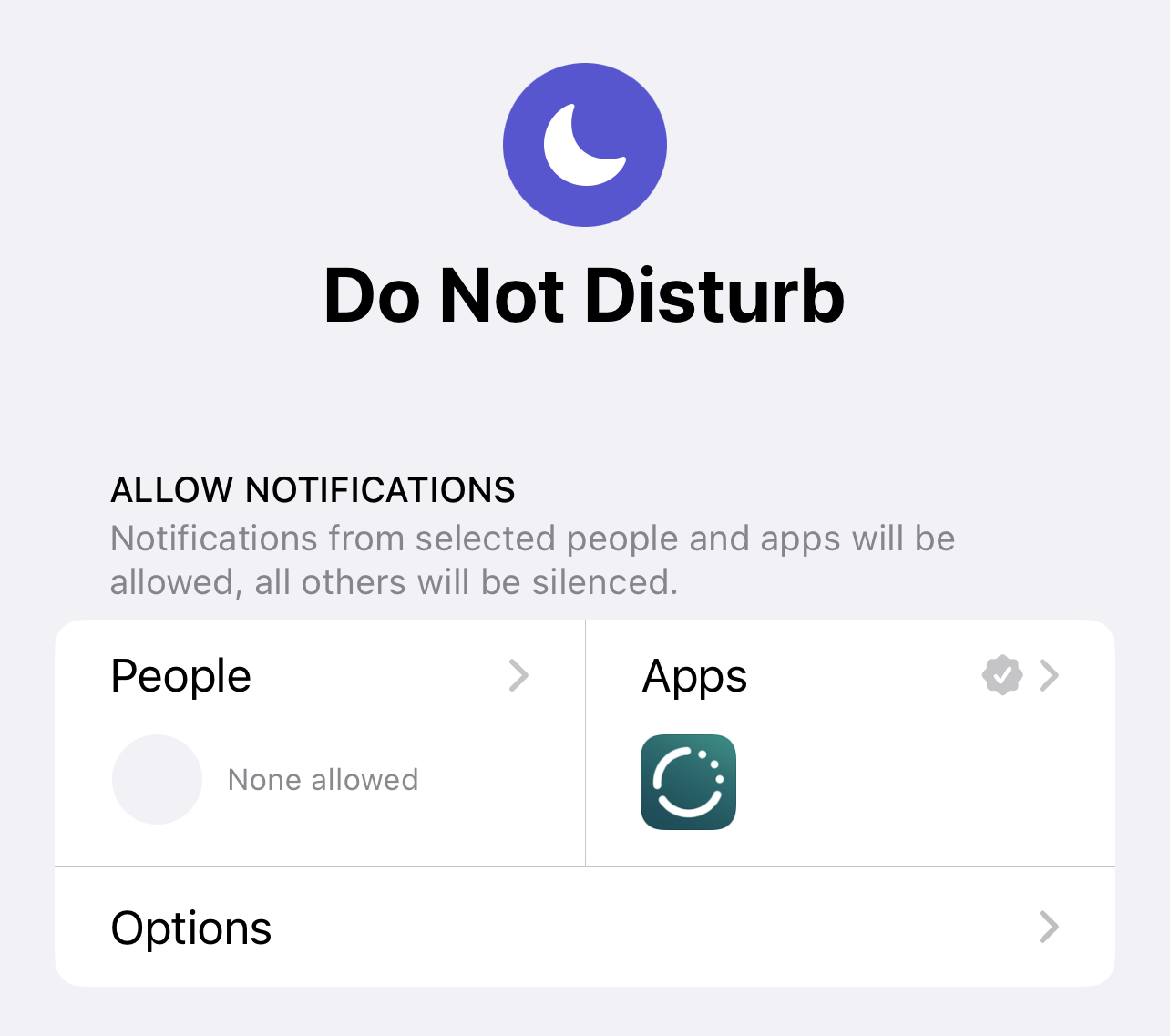 You should now see the All Aware app on your Focus mode customization page.